In a swap of two struggling pitchers, the Cardinals and Twins swapped righty John Gant for lefty J.A. Happ, per announcements from both clubs. Minnesota also picks up minor league southpaw Evan Sisk in the deal.
Gant, unlike Happ, is controllable for another year beyond the current campaign. The 28-year-old Gant has long worked as a swingman in St. Louis, pitching to a 3.72 ERA in 339 innings dating back to his 2016 debut with the Braves. He's sporting a solid-looking 3.42 ERA on the season, but that's a deceiving mark; Gant has issued a staggering 56 walks in 76 1/3 innings this year, to go along with an identical 56 punchouts. That lack of command makes him a surefire regression candidate if he can't right the ship.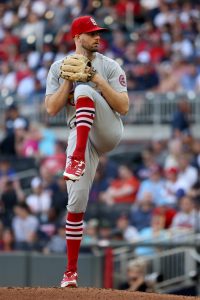 That said, while command has never been Gant's strong suit, he's also never struggled to quite this level. Gant walked a still-too-high 12.1 percent of batters from 2017-20, but he's seen that mark balloon to 16.2 percent in 2021. Meanwhile, his 20.6 percent strikeout rate from 2017-20 has dropped, matching that 16.2 percent walk rate.
Gant is earning $2.1MM this year and is due a raise in arbitration this coming offseason, so there's no guarantee he'll be tendered by the Twins. But he'll give his new club some length in the bullpen or perhaps even as a starter down the stretch, where he'll have a couple months to prove he can improve his command and contribute next year.
In Happ, the Cards will pick up a veteran innings eater, but one whose struggles have been rather alarming. The 38-year-old has soaked up 98 1/3 innings for the Twins this season but been clobbered for a 6.77 ERA along the way. Happ has been impacted a bit by an elevated .332 average on balls in play, but he's also been among the game's most homer-prone pitchers, averaging 1.92 dingers per nine innings pitched.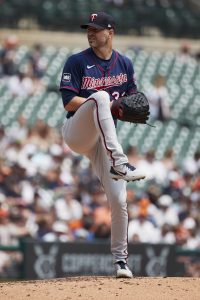 Even more perplexing is that Happ's struggles have only grown in recent weeks. He hasn't made a quality start since April 28 and hasn't surrendered fewer than three runs in an outing since the end of May. Dating back to June 1, Happ is toting an 8.13 ERA, and sticking to just the month of July, he's yielded more runs (28) than innings pitched (27).
Even with the Twins taking back Gant's contract and kicking in cash, it's something of a surprise to see the Cardinals include a minor leaguer in this deal. Sisk isn't one of the organization's top prospects, but he's turned in a 3.31 ERA in 32 1/3 innings out of the bullpen between Class-A Advanced and Double-A so far in 2021. He's fanned a very strong 29.1 percent of his opponents, but he's also walked batters at an ugly 12.7 percent clip. Sisk, the Cardinals' 16th-rounder back in 2018, induces grounders at a strong clip and at least has a chance of eventually emerging as a lefty option in the Minnesota 'pen.
It's probably more than most would've expected the team to get for the struggling Happ, but it underscores the Cardinals' need to simply accumulate innings to fill out the rotation after doing little to address their questionable starting pitching depth in the offseason.
La Velle E. Neal III of the Minneapolis Star Tribune first reported the Twins were moving a starting pitcher. Robert Murray of FanSided first reported that the Twins were acquiring Gant. MLB Network's Jon Heyman tweeted Happ was going to Minnesota. Mark Feinsand of MLB.com tweeted that the Twins were also getting Sisk in the deal